In the astrological world, tarot cards signify your past, present, and future. Tarot cards are not just ordinary foretelling, but the right guidance makes your life worth living.
Tarot card reading is considered a great healer from your agony, shortcomings, and struggle. There's life when your striving becomes an inseparable part. But tarot cards soothe your wounds by its finest foretell and remedy.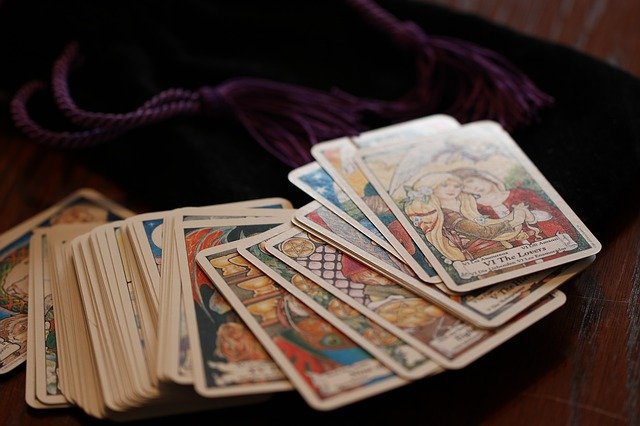 Tarot deck, an answer to your questions!
I prefer to select the Rider-Waite Tarot deck card, which is a precise and accurate prediction. There are 78 tarot cards in total. There are two divisions
Every card signifies its meaning based on the situation. Again, various spreads that help the card to analyze the situation.
Based on the situational aspects, tarot cards spreads have variation. They are
Problems are never-ending!
The Magician, Hierophant,Temperance like cards have equal significance in tarot card reading, dealing with significant issues in life. Spiritual aspects, human behavior and, responsive character decide the success and failure story of an individual's life.
The tarot card blesses you in many ways during the hard times in your life. When you're in
Problems are never-ending, but you need a solution to overcome the situation and establish the glory.
Bestow with the blessings of prophets of tarot cards and choose a path of enlightenment and wisdom. The healing process follows steps and a method in which I guide my client. It's a process through which your painful soul will get a new transformation, and you'll get rebirth.
How the tarot deck helps you
Contentment and joyful life is a blessing for everyone out there. The sovereignty of our life is inclusive with nature and the surroundings. With my tarot card reading, you will get
The connection between your inner energy with the cosmic energy can re-establish with the cards reading. The foretell enables the prevention of further damage and makes you alert to your future troubles. The prevention part will add some solution for prolonging suffering, which causes your mental sickness.
A healthy body and mind attract positive vibes which again brings a joyful experience in your table. To recover from the sickness, you need to consult with tarot reading and sharing your burden. The tarot card reading will show you the right path to feel free from resentment and organize your life again.
Connect with majestic world of tarot reading
Your life is your prior responsibility. I can heal your internal injury. And my tarot card reading will always be there to guide you in the right direction. What else do you need?
Get an appointment with me to experience a majestic world of tarot reading!